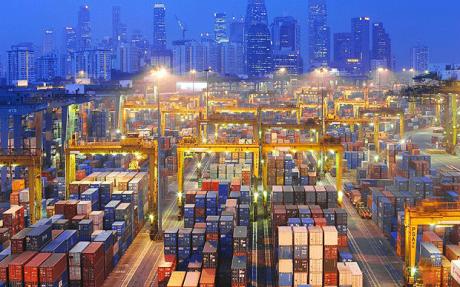 You're reading this on a screen made in Malaysia, connected to a hard-drive made in Taiwan, supported by a bevy of parts made in China. Sitting here in Bahrain, I'm eating Pistachios grown in California on a ship with British diesels with other like ships brought here on even bigger ships. We take for granted the virtue of global shipping and the ease with which international trade is now executed over the high seas.
Yet as the more nuanced critics of globalization have long pointed out, a network is not inherently good or evil, rather it merely more rapidly facilitates the intent of those that use it. The roads of the Incan Empire not only served to streamline the administration of their realm, but also hasten their destruction. While international shipping has far more check-valves than an open road, and we need not worry about Pizarro's men pouring out in Seattle's ports to storm the town hall, we should consider how this intricate seaborne network might cause us harm: from the vulnerabilities of relying on seaborne trade to the instability caused by illicit weapons proliferation to the use of commercial vessels as Trojan horses.
This week, we take a moment away from our Amazon, Best Buy, and Home Depot bounties to consider the defenses necessary to prevent this seaborne boon from becoming a curse. Click here to see the International Maritime Shipping Week contributor line-up.
Matt Hipple is a surface warfare officer in the U.S. Navy.  The opinions and views expressed in this post are his alone and are presented in his personal capacity.  They do not necessarily represent the views of U.S. Department of Defense or the U.S. Navy.