When discussing global maritime security, an area of the world that is sometimes given short shrift is the Caribbean, Central, and South America. Billions of dollars of trade flow through the region's waters, and billions in revenue are brought in by robust fisheries, petroleum, and tourism industries.  Of course, illicit trafficking and maritime crime factors into Latin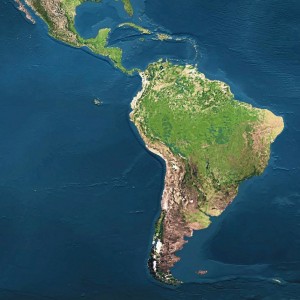 America's maritime security picture as well.  The region's naval and coast guard forces are modernizing accordingly to meet these challenges and opportunities.
This week, CIMSEC is pleased to host some extremely talented and experienced guest writers who focus their work in this region.   Tomorrow, Dr. Sabrina Medeiros, a professor at the Inter-American Defense College, will discuss the role of regional organizations in enhancing maritime security in the area.
On Wednesday, we'll hear from Dr. Roberto Pereyra, a retired rear admiral in the Argentine Navy and senior professor at IADC, who will  highlight the importance of navies in the Southern Hemisphere. In recognition of our growing Spanish-speaking membership, we'll publish Dr. Pereyra's article in Spanish on Wednesday, then an English translation on Thursday. Wrapping up the week on Friday will be frequent CIMSEC contributor Alex Calvo of Nagoya University, with his thoughts in how irregular warfare could impact the long-simmering Falklands/Malvinas situation.
Great thanks goes to Rear Admiral (retired – Brazilian Navy) Paulo Biasoli, for helping us arrange these authors.