Welcome back to another edition of the Member Roundup. For those readers who have recently joined CIMSEC, or have just started reading the NextWar blog, this series seeks to promote the works that CIMSECians have published or been involved in on other sites. These include blog posts, journal articles, interviews and podcasts.
The roundup usually consists of articles and blog posts. This edition will be the first to feature a podcast with CIMSECians as panel members. Scott Cheney-Peters and Mira Rapp-Hooper (CSIS) were joined by Bryan McGrath of the Hudson Institute's Centre for American Seapower, as well as RADM Mike Devitt (retd.) from CNA. The discussion ranged from maritime boundary and territorial disputes to the balance of seapower in Asia. You can stream and/or download the podcast here.
The Center for a New American Security's Bavevich Fellow, Jacob Stokes, co-authored a policy brief titled 'Slow Thaw: Testing Possibilities for Cooperation with Iran After a Nuclear Deal.' The policy brief explores sources of disagreement and continued obstacles to cooperation, despite progress being made in the nuclear area. An analysis of possible areas of cooperation is presented, particularly within maritime security and the stability of Afghanistan. Finally, the paper provides a set of recommendations on how to maintain a positive relationship moving forward. You can access it via CNAS.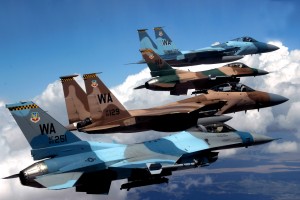 Over at The Daily Beast, freelance Defense reporter (and CIMSECian) Dave Majumdar reports that the U.S. Air Force are considering hiring military contractors in order to train their fighter pilots. There are some mixed opinions within the military in pursuing this type of training support. Certainly, those who have a background or interest in training and simulation will find this an interesting read.
Additionally, in a roundup of his own Dave assesses the top 4 weapons in the U.S. arsenal that should be retired. These include the Classic or "legacy" F-18 Hornets (A, B, C & D), as well as the M16 and M4 family of rifles. For a dissenting opinion on the M4 family of rifles, you might find this post over at War is Boring an interesting counter to Dave's argument.
Finally, Zachary Keck from The National Interest returns with four posts for this week's roundup. The first is his analysis of the top  5 U.S. Weapons of War Iran should fear. The second is a report that Russia's Nuclear forces conduct surprise drill. Alliances are not perfect; here is Keck's analysis of the 5 Most Precarious U.S. Allies of all time. Finally, the truth is revealed on how China purchased the Liaoning, its first aircraft carrier.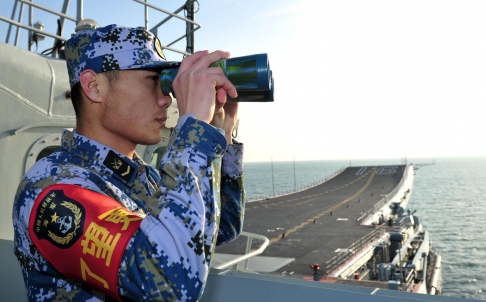 At CIMSEC we encourage members to continue writing, either here on the NextWar blog or through other means. You can assist us by emailing your works to dmp@cimsec.org.