USS Dwight D. Eisenhower (CVN 69) deployed in the Mediterranean, U.S. Naval Forces Europe, U.S. Sixth Fleet.
← Iranian Navy Plans to Alleviate Burden of Global Maritime Responsibilities from U.S.
By
Scott C-P
|
Published October 3, 2012 | Full size is
2100 × 1500
pixels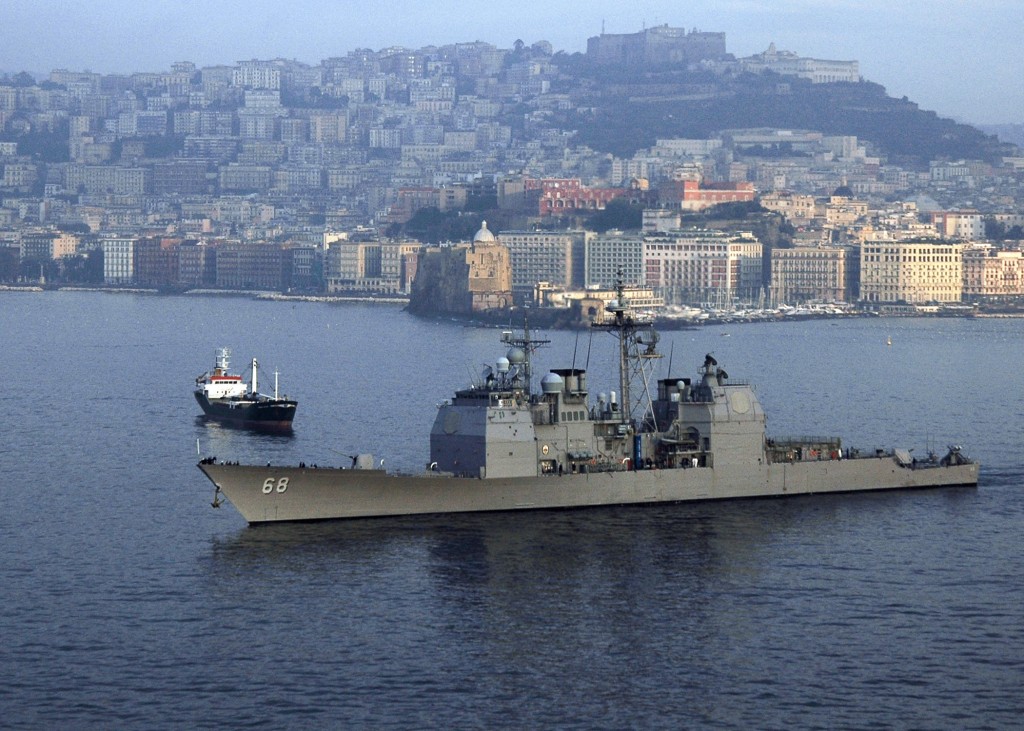 Iranian Admiral
Iran will take over operations at the naval facilities in Naples, Italy so America can focus on things more suited to its abilities, like reality TV shows.
061021-N-0490C-003 Mediterranean Sea (October 21, 2006) — The Ticonderoga-class guided–missile cruiser USS Anzio (CG 68) gets underway after a port visit to Naples, Italy with the Nimitz-class aircraft carrier USS Dwight D. Eisenhower (CVN 69). The Dwight D. Eisenhower Carrier Strike Group is deployed in support of Maritime Security Operations (MSO). U.S. Navy Photo by Mass Communication Specialist 2nd Class Miguel Angel Contreras
Bookmark the
permalink
.