This is a roundup of events by Follow @emilmaine  that our readers and members might find interesting. Inclusion does not equal endorsement, all descriptions are the events' own. Think of one we should incl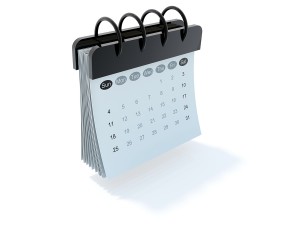 ude?  Email Emil at operations@cimsec.org.
————————————————–
Upcoming CIMSEC Events
During the first full week of July, CIMSEC will host a series focused on the implementation, opportunities, and challenges of Distributed Lethality. Interested in contributing? More details here.
Last week at our June DC meet-up Brian Slattery lead a great discussion on the Index of U.S. Military Strength (view the 2015 version here). He'd appreciate your feedback.
July 23rd Mark your calendars! For July Scott would like to try something a little different – using the structured brainstorming of human-centered design-thinking to have a participatory wargamming event focused on exploring national interests / potential next actions in the South China Sea. Details TBD.
————————————————————————————-
29 June – 3 July 2015 Events of Interest
29 June 2015 – Washington, DC – Wilson Center – "Can Russian-Western Cooperation in the Arctic Survive the Current Conflict" 
29 June 2015 – Washington, DC – CSIS – "Degrade and Defeat: Examining the Anti-ISIS Strategy" 
29 June 2015 – Washington, DC – Atlantic Council – "Diplomacy Beyond the Nation-State" 
30 June 2015 – Washington, DC – The Heritage Foundation – "Underestimated: Our Not So Peaceful Nuclear Future" 
30 June 2015 – Washington, DC – Hudson Institute – "Strategic Failure: A Book Discussion with Mark Moyar" 
1 July 2015 – Washington, DC – Spy Museum / NIP – "Tracking the Elusive Pueblo"
1 July 2015 – Brussels, Belgium – Carnegie Europe – "Ukraine Unrest: Unraveling Post-Cold War Order?" 
1 July 2015 – Washington, DC – CSIS – "Arctic Crossroads: Iceland's Strategic Interests in the Arctic" 
1 July 2015 – Arlington, VA – AFA – "Huessy Breakfast Series" (ft. Rebeccah Heinrichs and Steve Pifer)
2 July 2015 – Washington, DC – New America – "Team of Teams: Lessons from JSOC for a Complex World"
————————————————————————————-
Long-range Events
9 July 2015 – Washington, DC – CSIS/USNI – "Maritime Security Dialogue" 
11 July 2015 – Canberra, Australia – Australian National University – "SDSC Conference 2015: Pacific War"
2-3 Sept 2015 – London, UK – ACI – "6th Maritime Salvage & Casualty Response"
9-11 Sept 2015 – Washington, DC – BORDERPOL – "Curtailing Terrorist Travel: Threats and Solutions" 
21 July 2015 – Washington, DC – CSIS – "5th Annual South China Sea Conference"
23-25 Sept 2015 – Mumbai, India – Informa Exhibitions and Hamburg Messe und Congress – "INMEX-SMM India"
23-26 Sept 2015 – Giardnini Naxos, Sicily – EISA – "Pan European Conference on Maritime Security"
10-11 Oct 2015 – Philadelphia, PA – Temple – "U.S. Bases and the Construction of Hegemony"
14-16 Oct 2015 – Lisbon, Portugal – Portuguese Naval Academy (Escola Naval)- "The Navy and the Great War-Politics and Naval Power" (Paper Proposals Due 28 Aug)
20 Oct 2015 – Chicago, IL – Chicago Council – "Niall Ferguson on the Life of Henry Kissinger"
28-29 Oct 2015 – Joint Base Andrews, Maryland – DHS/S&T – "9th Annual SMA Conference"
11-12 Nov 2015 – London, UK – ACI – "7th Artic Shipping Summit 2015″
12 Nov 2015 – Chicago, IL – Chicago Council – "Winter is Coming: Garry Kasparov on Putin's Grand Strategy"