This is a roundup of events by Follow @emilmaine  that our readers and members might find interesting. Inclusion does not equal endorsement, all descriptions are the events' own. Think of one we should incl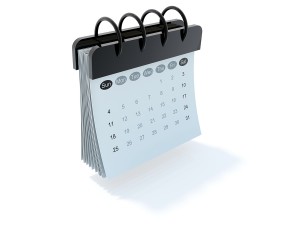 ude?  Email Emil at operations@cimsec.org.
————————————————–
Upcoming CIMSEC Events
August 12th Mark your calendars! CIMSEC will be holding a screening of  "Pentagon Wars". Pentagon Wars is a dark comedy (based on a book of the same name) describing the development of the M2 Bradley fighting vehicle. Afraid that the screening might interfere with the Bradley's scouting mission? Check out a clip here.
Still not sold? We will be joined by the film's co-author,Jamie Malanowski, who will be delivering remarks. More details TBD!
————————————————————————————-
3 – 7 August 2015 Events of Interest
3 Aug 2015 – Washington, DC – Hudson – "Cyber-Enabled Economic Warfare: An Evolving Challenge "
4 Aug 2015 – Washington, DC – CSBA – "The Cost of U.S. Nuclear Forces: From BCA to Bow Wave and Beyond"
4 Aug 2015 – Washington, DC – Brookings – "The state of Afghanistan and prospects for the future: A discussion with General John Campbell"
5 Aug 2015 – Washington, DC – CSIS – "The Future of Naval Capabilities"
6 Aug 2015 – Washington, DC – PS21 – "Managing Tensions in Asia" (ft. Scott Cheney-Peters and Harry Kazianis)
6 Aug 2015 – Washington, DC – Institute for the Study of Strategy and Politics – "A Historical Symposium Commemorating The 70th Anniversary of the End of the Pacific War" 
6 August 2015 – Arlington, VA – Mitchell Institute – "GHOST FLEET: A Novel On the Next World War" (ft. Dr. Peter Singer)
6 August 2015 – Washington, DC – Senate Armed Services Committee – "Procurement, Acquisition, Testing, and Oversight of the Navy's Gerald R. Ford-class Aircraft Carrier Program"
————————————————————————————-
Long-range Events
12 Aug 2015 – Washington, DC – CSIS – "Naval Aviation"
17 Aug 2015 – Washington, DC – CSIS – "The defense economy and American prosperity"
2-3 Sept 2015 – London, UK – ACI – "6th Maritime Salvage & Casualty Response"
9-11 Sept 2015 – Washington, DC – BORDERPOL – "Curtailing Terrorist Travel: Threats and Solutions" 
15 Sept 2015 – London, UK – IISS – "Press Launch – Strategic Survey 2015"
16-18 Sept 2015 – Annapolis, MD – USNA – "2016 McMullen Naval History Symposium"
21 July 2015 – Washington, DC – CSIS – "5th Annual South China Sea Conference"
23-25 Sept 2015 – Mumbai, India – Informa Exhibitions and Hamburg Messe und Congress – "INMEX-SMM India"
23-26 Sept 2015 – Giardnini Naxos, Sicily – EISA – "Pan European Conference on Maritime Security"
2 Oct 2015 – Falls Church, VA – Strategic Systems Programs – "FBM Program 60th Anniversary Dinner"
10-11 Oct 2015 – Philadelphia, PA – Temple – "U.S. Bases and the Construction of Hegemony"
14-16 Oct 2015 – Lisbon, Portugal – Portuguese Naval Academy (Escola Naval)- "The Navy and the Great War-Politics and Naval Power" (Paper Proposals Due 28 Aug)
20 Oct 2015 – Chicago, IL – Chicago Council – "Niall Ferguson on the Life of Henry Kissinger"
28-29 Oct 2015 – Joint Base Andrews, Maryland – DHS/S&T – "9th Annual SMA Conference"
11-12 Nov 2015 – London, UK – ACI – "7th Artic Shipping Summit 2015″
12 Nov 2015 – Chicago, IL – Chicago Council – "Winter is Coming: Garry Kasparov on Putin's Grand Strategy"