This is a roundup of events by Follow @emilmaine  that our readers and members might find interesting. Inclusion does not equal endorsement, all descriptions are the events' own. Think of one we should incl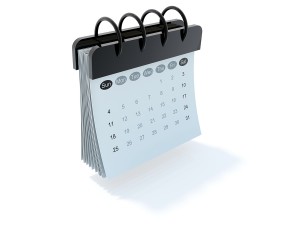 ude?  Email Emil at extrelations@cimsec.org.
————————————————–
Upcoming CIMSEC Events
CIMSEC's DC Chapter will host its monthly meet-up on May 25th with a presentation from Capt Brett Friedman, USMC, on his new publication 21st Century Ellis – Details coming soon.
A few weeks ago CIMSEC's very own  Scott Cheney-Peters presented at  the inaugural DEF[x]DC, an event organized by the Defense Entrepreneurs Forum.  Forthcoming DEF[x]  videos can be found here.

————————————————————————————-
25 – 29 May 2015 Events of Interest
26 May 2015 – Beijing, China – Carnegie-Tsinghua – "Russia's Nuclear Posture and Relations With the West"
26 May 2015 – Beirut, Lebanon – Carnegie Middle East Center – "Yemen in the Midst of a Regional Proxy War"
26 May 2015 – Washington, DC – CSIS – "Next Generation Dialogue on Industry and Defense: Rethinking Research and Development for the Department of Defense"
26 May 2015 – Washington, DC – CATO – "The Global Village Myth: Distance, War, and the Limits of Power"
27 May 2015 – Washington, DC – CSIS – "Statesmen's Forum: Jens Stoltenberg, NATO Secretary"
27 May 2015 – New York City, NY – Asia Society – "Ian Bremmer: Superpower and America's Role in the World"
27 May 2015 – Washington, DC – Wilson Center – "Afghanistan's Unsung Heroes: Reflection of Afghan Women Leaders and Implications for U.S. Policy"
28 May 2015 – Washington, DC – The Heritage Foundation – "Veteran Nation: The Mission On The Homefront Has Just Begun"
29 May 2015 – Washington, DC – Huessy Congressional Breakfast Seminar Series – "Sea Based Strategic Deterrence – Maintaining a credible force at a responsible cost" ft. Rear Admiral Joseph E. Tofalo
29-30 May 2015 – Providence, RI – North American Society for Oceanic History – "50th Anniversary Gaspee Days Maritime History / Maritime Studies Symposium"
————————————————————————————-
Long-range Events
2-4 June 2015 – Souda Bay, Crete – NMIOTC – "Current and Future Challenges to Energy Security in the Maritime Environment"
4-5 June 2015 – Berlin, Germany – Zentrum Moderner Orient – "Cooperation, Coercion and Compulsion across the Red Sea from the Eighteenth Century to the Present" 
04 June 2015 – Arlington, VA – "Battle of Midway Commemoration Dinner"
4-5 June 2015 – Berlin, Germany – Zentrum Moderner Orient – "Cooperation, Coercion and Compulsion across the Red Sea from the Eighteenth Century to the Present" 
24-25 June 2015 – Edinburgh, UK – ACI – "2nd World Ocean Power Summit" 
26 June 2015 – Washington, DC – CNAS – "CNAS Annual Conference" (Save the date) 
11 July 2015 – Canberra, Australia – Australian National University – "SDSC Conference 2015: Pacific War"
2-3 Sept 2015 – London, UK – ACI – "6th Maritime Salvage & Casualty Response"
9-11 Sept 2015 – Washington, DC – BORDERPOL – "Curtailing Terrorist Travel: Threats and Solutions" 
23-25 Sept 2015 – Mumbai, India – Informa Exhibitions and Hamburg Messe und Congress – "INMEX-SMM India"
23-26 Sept 2015 – Giardnini Naxos, Sicily – EISA – "Pan European Conference on Maritime Security"
10-11 Oct 2015 – Philadelphia, PA – Temple – "U.S. Bases and the Construction of Hegemony"
14-16 Oct 2015 – Lisbon, Portugal – Portuguese Naval Academy (Escola Naval)- "The Navy and the Great War-Politics and Naval Power" (Paper Proposals Due 28 Aug)
28-29 Oct 2015 – Joint Base Andrews, Maryland – DHS/S&T – "9th Annual SMA Conference"
11-12 Nov 2015 – London, UK – ACI – "7th Artic Shipping Summit 2015″