This is a roundup of events we think our readers and members might find interesting. Inclusion does not equal endorsement, all descriptions are the events' own. Think of one we should incl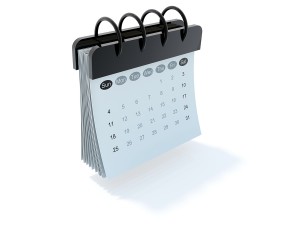 ude? Email Emil Maine at extrelations@cimsec.org.
————————————————–
Upcoming CIMSEC Events
26 February - Washington, DC - "CIMSEC 2014 Conference: Engaging Our Analysts on the Issues" –  5:00-7:30pm, more details soon.
————————————————————————————-
26 January 2015 – 30 January 2015 Events of Interest
26 January 2015 – Washington, DC – Rumi Forum – "Where is Turkey Headed? Culture Battles in Turkey with Rainer Hermann"
26-28 January 2015 – Genoa, IT – Surface Warship - "Surface Warships 2015 Conference"
27 January 2015 – Washington, DC – CSBA – "Maritime Competition in a Mature Precision-Strike Regime"
27 January 2015 – Washington, DC – US Institute of Peace – "After Peshawar: Domestic Security in Pakistan"
28 January 2015 – San Diego, CA – theATHENA project and SSC Pacific Grassroots S&T - "Learn Warfighting Needs Workshop" 
28 January 2015 – Washington, DC – National Archives - "Iran-Contra: Reagan's Scandal" 
28 January 2015 – Washington, DC – CNAS - "The Third U.S. Offset Strategy and its Implications for Partners and Allies" 
28 January 2015 – Canberra, Australia – ANU - "Is the 'Islamic State' vanquishable?" 
28 January 2015 – Washington, DC – The Heritage Foundation - "Department in Transition: Challenges and Opportunities Facing SecDef Nominee Ashton Carter"
28 January 2015 – Washington, DC – Center on Global Interests – "Russia 2015: Economic Outlook"
28 January 2015 – Washington, DC – Nuclear Proliferation International History Project, Wilson Center – "Australia and the Bomb"
28 January 2015 – Washington, DC – US Institute of Peace – "Global Security and Gender – A Forum with Sweden's Foreign Minister Margot Wallström" 
29 January 2015 – Washington, DC – The Heritage Foundation - "A New Foreign Policy Agenda: Looking Toward 2016" Co-hosted by The Project for the Common Defense
29 January 2015 – Washington, DC – CSIS – "Asia Pacific Forecast 2015"
29 January 2015 – Washington, DC – New America Foundation – "Interrogation in the 21st Century"
29 January 2015 – Washington, DC – Brookings – "Cambodia and the International Community: Trials in Reconstruction and Foreign Assistance"
29 January 2015 – Honolulu, HI – COMPACFLT Innovation Center – "'Fix' The Fleet Innovation Discussion"
29 January 2015 – Washington, DC – Project for Study of the 21st Century + YPFP – "Avoiding Disaster in a New Era of Superpower Tension"
30 January 2015 – New York, NY – Carnegie Council – "Flashpoints: The Emerging Crisis in Europe" ft George Friedman, Stratfor
30 January 2015 – Washington, DC – Atlantic Council – "Toward a Transatlantic Strategy for Europe's East"
30 January 2015 – Washington, DC – Institute of World Politics – "Spies and Intelligence: The American Revolution and Contemporary Parallels"
31 January 2015 – Washington, DC – GWU – "Shrouded Promise: A Simulation of Sino-African Relations in the Heart of Africa"
————————————————————————————-
Long-range Events
03 February 2015 – New Delhi, India – National Maritime Foundation – "Maritime Cooperation in the Northern Bay of Bengal"
04 February 2015 – Washington, DC – Amphibious Warship Industrial Base – "U.S. Navy Amphibious Warship Forum"
10-12 February 2015 – San Diego, CA – USNI/AFCEA – "West Conference"
12-13 February 2015 – Gaithersburg, MD – Global City Teams Challenge – "Tech Jam"
12 February 2015 – London, UK – IISS – "Launch of the Military Balance 2014″
23 February – April 2015 – Online – Harvard/EdX – "Free Online Course: Central Challenges of American National Security, Strategy and the Press"
4-6 March 2015 – Kiel, Germany – Future Ocean – "Ocean Sustainability Science Symposium"
12 March 2015 – Washington, DC – Jamestown Foundation – "Fifth Annual China Defense and Security Conference"
30 March-01 April – Canberra, Australia – ASPI – "Australia's Future Surface Fleet Conference"
17-18 April 2015 – Portsmouth, UK – National Museum of the Royal Navy – "Statesmen & Seapower"
13-17 May 2015 – Monterey, CA – North American Society for Oceanic History – "Pacific – The Peaceful Ocean?"
29-30 May 2015 – Providence, RI – North American Society for Oceanic History – "50th Anniversary Gaspee Days Maritime History / Maritime Studies Symposium"
9-11 July 2015 – Canberra, Australia – Australian National University – "SDSC Conference 2015: Pacific War" (Paper Proposals Due 15 Jan)
23-26 September 2015 – Giardnini Naxos, Sicily – EISA – "Pan European Conference on Maritime Security" (Paper Proposals Due 15 Jan)
10-11 Oct 2015 – Philadelphia, PA – Temple – "U.S. Bases and the Construction of Hegemony"