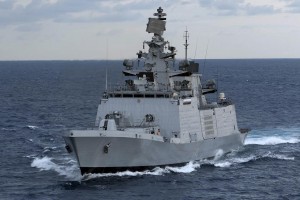 Join our DC chapter for its August meet-up with food, drinks, and conversation at Fuel Pizza (Farragut Square location). At 1800 we will be joined by CIMSEC member Nilanthi Samaranayake, CNA, to spend a few minutes discussing her article "The Indian Ocean: A Great-Power Danger Zone," followed by a short Q&A and our traditional discussions over drinks. Nilanthi's article in The National Interest is an analysis of Robert Kaplan's book Monsoon, and the predictions therein, on the 5th anniversary of its publication.
Time: Wednesday, 20 August 1730-2030 (Discussion with Nilanthi Samarayanake will begin at 1800)
Place: Fuel Pizza (Upstairs)
1606 K St NW, Washington DC
Farragut North / Farragut West metro stops
Additional suggested reading material:
- Robert Kaplan:  "China's Budding Ocean Empire"
All are welcome and we ask both presenters and questioners alike to be mindful of our diverse audience so as to avoid acronym-talk and speaking in obscure terms of reference. We reserve the right to enforce this in a comical and distracting manner. Please RSVP at director@cimsec.org.
September Meet-up: September 10th or 11th with CDR Chris Rawley, USNR, location TBD.
Please also let me know If you're a CIMSEC member who would like to discuss a recent/on-going project or writing you've done at a future meet-up.